Knowing what you sell, and pricing it properly is the most important aspect of your business.
Scoping and pricing is a process. Understanding what you do and using data to clarify and verify your tactics and unique capabilities enables you to build trust with clients and make informed decisions quickly.
Learn how creative, media and production agencies use SCOPE for:
Align talent and stakeholders
Scopes of work can be built, tracked and changed quickly,  accurately and consistently all in one place using  common classifications, pre-defined deliverables and market insight.
Clarify exactly what's in/out of scope. Action ideas and make changes to SOW at speed whilst maintaining control. SCOPE gives a level of visibility and control not possible when using spreadsheets and email to manage jobs.
Real time collaboration at scale
100% cloud-based, teams can collaborate in real time from anywhere in SCOPE. Build, manage, and approve SOW across teams, disciplines, locations and client-agency partnerships all within SCOPE. It's efficient, secure and intuitive to use. 
Easy comparison and validation of agency fees and staff plans. Each component that makes up the job is benchmarked against the industry standard, giving real insight.
Market insight
SCOPE's algorithms search industry data to give you effort and resource predictions for each type and size of deliverable.
→
"Client-agency relationships can go sour when it's not clear what is in/out of an agreed scope and budget.."
Global EVP Commercial Operations & Production,VMLY&R
"We live and die by what we scope, and its success drives our success. If we get it wrong – or even a couple a year – it can dramatically affect the success of the agency."
Global EVP Commercial Operations & Production, VMLY&R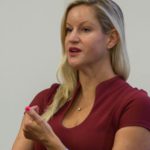 "Doing your job planning with Scope can save you around 56% of the (largely non-billable) time it takes to do the same task using traditional methods."
CEO and Founder, The Virtu Group