Meet CEO Tracey Shirtcliff, shortlisted for Campaign's Digital Mavericks 2017 Award
Driving the digital and tech agenda Campaign Digital Mavericks celebrates women at the forefront of digital and technology innovation.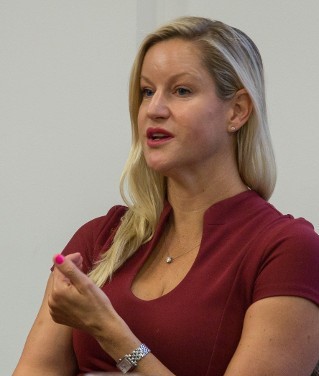 Driving the digital and tech agenda
Campaign Digital Mavericks celebrates women at the forefront of digital and technology innovation. They are the innovators, pioneers, catalysts and champions of the advertising and marketing services industry. Women that are setting the digital and tech agenda and paving the way for others.
Now in its third year, Digital Mavericks is more relevant than ever. With the UK's digital sector growing 50% faster than the economy as a whole (4.8% versus 32.% in 2015) it's key. A recent report by Tech Nation and government-supported Tech City UK  revealed the UK as a leader in Europe in terms of tech investment. A whopping £6.8 billion investment flowed into the UK sector in 2016 compared to France – the second highest country,  with £2.4 billion in investment.  Its's this level of investment (£13.8bn in the past four years) that's earned UK tech an important place in the UK's post-Brexit ambitions of a bold new future.
Unfortunately, the Tech Nation report also found that despite the UK and France having Europe's greatest proportion of millennials with STEM (science, technology, engineering and maths) degrees, there is still a shortfall of Stem graduates across the continent. This is due to high drop-out rates and, most notably, low participation by women.
Highlighting women who are driving the digital and tech agenda is therefore more crucial than ever. This year, Campaign's shortlist includes our very own Tracey Shirtcliff, Founder and CEO of The Virtu Group. It's therefore timely that we catch her for a chat about how she got into tech, what inspired her to start The Virtu Group and what she wants for the future.
Let's find out a bit about Tracey.
Q. Campaign's Digital Mavericks recognises women taking the helm at the forefront digital marketing. How are you making a difference?
TS: In 2003 I left the relative comfort of employment to start a tech business. Over the following 10 years the business grew, opening offices in London, Sydney and New York. It went from back-room start-up to an award-winning organisation employing 60+ people. Our software was (and still is) used by thousands of creative services agencies globally and has won many awards including the coveted Queens Award for Innovation.
The solutions developed enable agencies to manage their key assets – people. They ensure that the right resources are assigned to the right tasks. And that all the time worked on a project is captured. But … I discovered a small flaw. I found a gap that could foil all the hard work. The problem is inaccurate scoping and job costing. That presented me with my next challenge.
Not willing to stand by and wait for others to tackle the issue, I created a new software company – The Virtu Group. It's developed a solution called ScopeTM. With it I aim to ensure that agencies no longer finish a great piece of work only to find that they've made no return. Or worse, a loss on it. With 3 large customers on board, ScopeTM is already starting to change the way agencies scope their projects.
Q. What's the backstory? How did you get to where you are?
TS: My journey in digital marketing started back when they still called it Electronic. I was the head of Electronic Marketing for Forte Hotels. Later I launched an electronic person-to-person (P2P) payment application for NatWest -'FastPay'. It was well ahead of its time. I've even launched my own content and web agency – one of my first entrepreneurial experiences.
More recently I started – and sold, a software business. Its award-winning solutions solved the problem of resource planning in agencies. Its success enables me to captain my own 70ft yacht today.
Now I've moved into big data and AI. My new software business is bringing a clever game-changing solution to creative services agencies. And, I'm also investing in creating the first agency benchmarking platform for clients and agencies.
Q. Congratulations, that's great but how are you personally driving the innovation agenda in digital marketing.
TS: The last 10 years has seen massive change in the creative industry, as in most industries. Driven by technology, there's been an explosion in channels and techniques for reaching consumers. Sadly, advancements in back-office solutions has been less giddying. So, not satisfied to sit back and wait for change, I've been seeking ways to drive innovation in the less sexy parts of industry.
One example, as mentioned previously, is my intention to change the way agencies scope. Current methods are archaic. They largely involve an excel spreadsheet and guessing how long the task will take. I believe that there is a better way.
My solution is about breaking the status quo. It's about enhancing human ability. It's about turning scope estimation from an art mastered by a few, to a science open to many. Working with industry bodies and influencers, I'm constantly looking for ways to do things better. To create tools that make creative businesses more profitability. Tools that ensure that the value agencies provide is appropriately rewarded.
Q. How do you believe you're impacting the working culture of the industry?
TS: The advertising and marketing services industry is seeing a move away from large retainers to project-based billing. For many agencies, this has meant a rapid reduction in margins. Moving from giving the client everything they need – because a large fee has already been agreed – to delivering smaller projects that need costing on an individual basis is a difficult transition to make. My product, ScopeTM offers a solution. It enables teams to build estimates quicker, more accurately and consistently than ever before.
ScopeTM is changing agency-client dynamics. Our customers tell us that their clients no longer focus on the cost and time of a project. They talk about the work being delivered. They've also found that they're able to involve more of their staff in the scoping and estimating process. This removes knowledge bottlenecks and releases senior agency staff to focus on billable activities.
With the development of the ScopeMarkTM, I'm also driving innovation in the culture of the industry. The intention is to halt the cult of over-servicing and stop the downward spiral in reduced pricing and rates. It aims to build healthy, trusting relationships between agency and client.
Q. With the low representation of women in the digital and tech industry, how are you helping other women achieve success?
TS: This is an area that I am particularly passionate about. I work in a male dominated environment -software development . I'm not a coder. I run the business. I am also a single mum of two. In Cannes 2015 I launched Cannes Lionesses. To help empower women in advertising and tech. To network, change the status quo, and break the glass ceiling. The Lionesses stay in touch. We continue to stay connected as a group – mentoring, challenging and supporting one another.
In addition, and through this, I have invested in two female led tech start-ups. Investing in female-led businesses is my USP for investing. I also regularly give free advice and mentoring to women who are working over new business or start-up ideas.
Thank you for your time Tracey, we'll await news of Campaign's finalist list of Digital Mavericks 2017.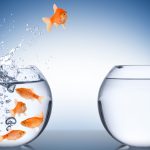 "…I bring a unique skill set, a different perspective, industry experience, passion and the belief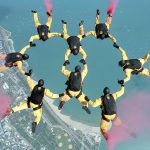 At Scope we trust in a shared implementation methodology. This is why. Having worked for a few tech businesses, the first back in 2005 and more recently, fast forward 15 years, to working at Scope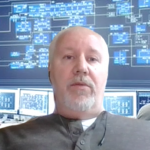 Jason talking to us about the value of Scope's deliverable-based benchmark data to Oliver.
Scope is 4 years in the making. It's based on the number one premise that Excel and Word are not tools to manage global scope of work. That there is a better way. Armed with the want of a better way and driving a better more joined up process between advertisers and agencies- Scope was born.