Scoping better puts agencies at the forefront of the market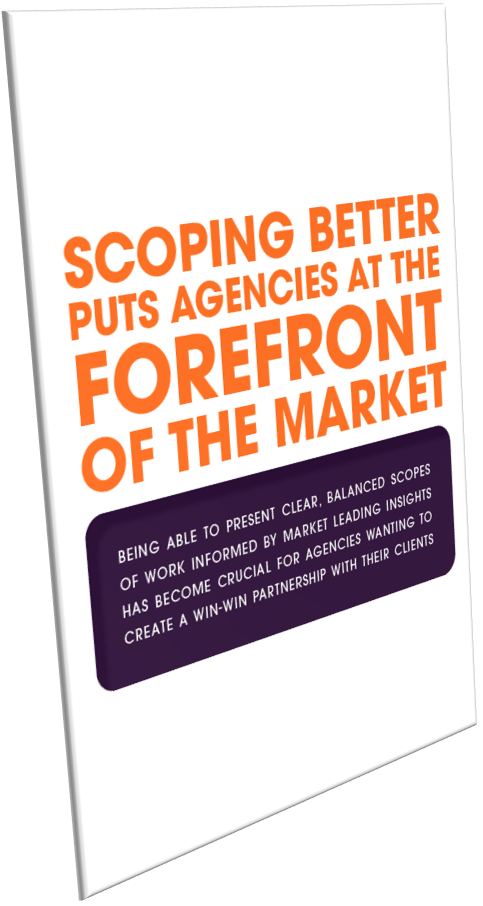 Being able to present clear, balanced scopes of work informed by market leading insights has become crucial for Agencies wanting to create a win-win partnership with their clients.
More and more agencies are feeling the pressure of intense competition across the market
Statements of work – or scopes – are often subject to drift throughout projects, leading to difficulties in execution, and cost fluctuations.
Forward-looking market participants are looking to base pricing on costs, but looking for so much more insight to gain competitive advantage. Sourcing industry standards around quality and cost is helping to set agencies apart from their nearest rivals.
One organisation – with SCOPE – is offering just that, as well as attempting to pull the agency world into the professional, modern business climate, with leading process and support mechanisms
        Download this whitepaper now !